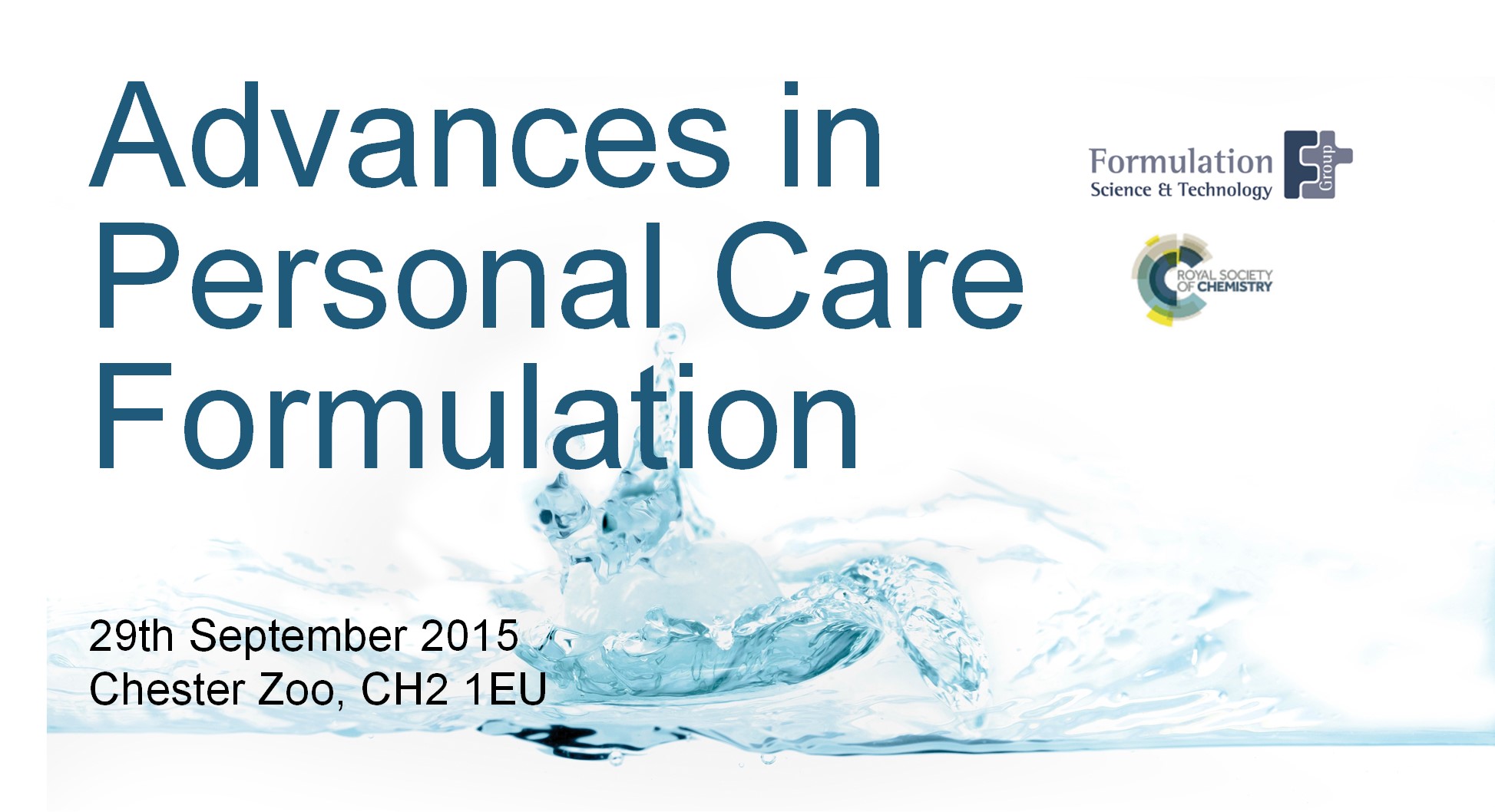 REGISTRATION OPEN - www.constableandsmith.com/pc15
On the 29th September 2015, the Formulation Science and Technology Group (FSTG) of the Royal Society of Chemistry will hold its first conference dedicated to the formulation of Personal Care products.

This one day meeting will focus on challenges encountered in personal care formulation including delivery of actives to complex biological substrates (e.g. hair and skin) and associated measurement and formulation challenges.

Speakers include: Dr Tom Castle (Revolymer), Marc Arderiu Girame (Thor Chemicals), Professor Adrian Williams (University of Reading) and Dr Neil Shaw (Unilever). Click here for Programme.

The FSTG are one of the leading formulation interest groups in the UK, and have been running conferences dedicated to Formulation Science for over ten years. Meetings attract world class speakers and industry experts providing delegates with ample networking opportunities as well as access to new science.
This meeting will be held at Chester Zoo, within easy reach of Chester Rail Station and Manchester Airport.
If you have any queries about the conference please contact the conference secretariat via
This email address is being protected from spambots. You need JavaScript enabled to view it.
Dr Claire Richards

, Personal Care R&D, Unilever

Dr Matthew Giles

, Principle Scientist,

Innospec

Dr Kevan Hatchman,

Solvay Solutions UK Ltd.