Speakers Abstracts and Biography
Richard Scott - Personal Care Magazine
Richard Scott has been Editor of Personal Care since 2009 and has seen the publication go from strength to strength. The magazine has grown its presence with new supplements, digital formats and into new global territories, with Personal Care Global launching in January this year, delivering the latest ingredient information to 18,000 subscribers across the globe.
Abstract:Richard has a keen interest in researching innovative new raw materials, new biotechnology methods and the ways in which the industry will approach the need for increased levels of product personalisation.
Professor Stefan A. F. Bon - Department of Chemistry at Warwick University
Stefan A. F. Bon is a full professor in the Department of Chemistry at the University of Warwick (UK). His research team, BonLab (https://bonlab.info), combines polymer and colloid chemistry with soft matter physics and adds a chemical engineering twist to innovate in science. He has graduated over 25 PhD students on projects in close collaboration with a variety of industrial partners, and has published > 100 scientific papers.
Abstract: In this talk we will shortly introduce some of our innovations towards greener formulations in personal care. The main focus of the talk will be on our recent work in which we demonstrate the fabrication of surface textured microcapsules formed from emulsion droplets which are stabilized by an interlocking mesh of needle-like crystals. Crystals of the small organic compounds are formed within the geometric confinement of the droplets. Microcapsule diameter can be easily tuned using microfluidics. This approach also proves to be scalable when using conventional mixers, yielding spikey microcapsules with diameters in the range of 10-50 µm. The capsule shape can be molded and arrested by jamming using recrystallization in geometric confinement. We will show that these textured microcapsules show a promising enhanced deposition onto a range of fabric fibers. More information: https://bonlab.info
Caroline Recardo - Alchemy Ingredients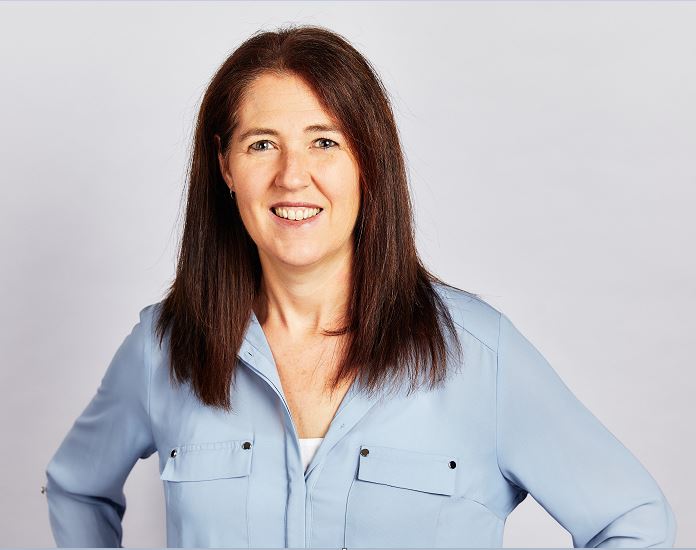 Caroline has over 25 years' experience in the cosmetics industry in a variety of roles from bench formulation to sales and marketing. She is currently the Technical Director at Alchemy Ingredients, leading a small and dynamic team focussing on developing novel natural ingredients that can mimic the function of synthetic materials. Caroline has a keen interest in training amateur formulators how to use cosmetic ingredients, and also runs sessions for school age children to gain an interest in science.
Most cosmetic formulators are required to use natural ingredients at some point during their careers, either because their brand requires it, they prefer to, or a customer has specified it for their product. The challenges of using natural ingredients in cosmetic formulations are many and varied, and these will be discussed in this presentation.
Abstract: One of the most common substitutions is in the product group of emulsifiers; traditional ingredients for oil-in-water emulsions often involve PEGs which would be unacceptable in a natural formulation. The alternatives to PEG based emulsifiers will be examined. Another group of products is thickeners and stabilisers; for many decades carbomer has been the go-to ingredient, now with awareness of microplastics and materials of petrochemical origin, this ingredient is often required to be substituted for natural alternatives and these will be discussed.
Other product groups where natural substitutions could be made include oil thickening/gelling, colours, preservatives, fragrances and silicone replacements - we will examine some of the natural alternatives on the market and present some of the limitations and usage tips for each category.
In addition we will try and define 'natural' in a cosmetic formulation!
Chris Sayner - Croda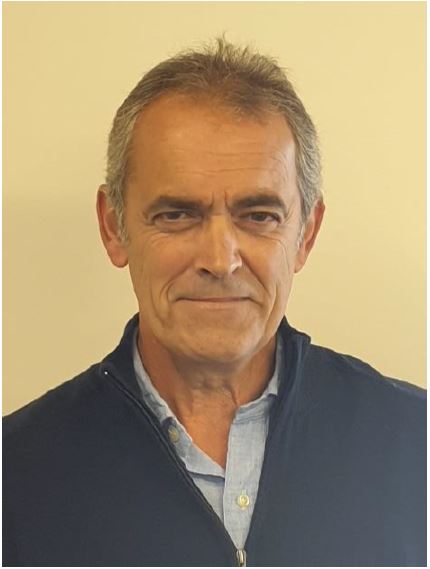 Chris Sayner has worked with Croda for 39 years in several sales & marketing roles. As Vice President Global Accounts Chris has seen the evolution of Corporate Social Responsibility and Sustainability reporting particularly in consumer products industries and helped design the architecture around Croda's Sustainability Reporting which began in 2007. Croda has twice been included in the Global 100 Most Sustainable Corporations in the World, 2013 and 2014 and on the CDP "Climate Disclosure Leadership Index" 2013 for leading on climate change transparency together with recognition by Trucost, sustainability analysts, as a Natural Capital Decoupling Leader since 2014.Chris Sayner has worked with Croda for 39 years in several sales & marketing roles. As Vice President Global Accounts Chris has seen the evolution of Corporate Social Responsibility and Sustainability reporting particularly in consumer products industries and helped design the architecture around Croda's Sustainability Reporting which began in 2007. Croda has twice been included in the Global 100 Most Sustainable Corporations in the World, 2013 and 2014 and on the CDP "Climate Disclosure Leadership Index" 2013 for leading on climate change transparency together with recognition by Trucost, sustainability analysts, as a Natural Capital Decoupling Leader since 2014.
Chris writes and presents extensively on supply chain integrity covering wide ranging issues such as carbon footprint, biobased raw materials, traceability, supporting Certified Sustainable Palm Oil in the chemical industry and developing physical CSPO supply chains in Home & Personal Care.
Dr Thomas Farmer - University of York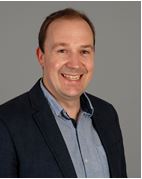 Dr Thomas Farmer is leader of the Clean Synthesis Technology Platform within the Green Chemistry Centre of Excellence at the University of York, UK. His PhD (York, 2005-09). His current research focuses on the development of cleaner manufacturing technologies and processes where efficiency is maximised and waste is minimised. This includes the application of microwave and ultrasound reactors, heterogeneous catalysis, enzymatic catalysis and the development of new sustainable solvents. Thomas is an expert in biomass building-block chemicals (platform molecules) for the production of higher value chemicals and materials, and he previously worked for Unilever PLC as a Polymer Scientist. His current research projects include the formation of various polymer classes using bio-derived platform molecules (Sustainable Polymers, EPSRC; EnzPoly, BBSRC; CHAMPION, H2020/BBI) as well as new safer bio-based solvents (ReSolve, H2020/BBI).
https://www.york.ac.uk/chemistry/research/green/clean-synthesis/
https://www.champion-project.eu/
Abstract: Utilisation of polymers in personal care is incredibly diverse, applying a rich mixture of chemical functionality to achieve performance. However, many of these polymers are derived from non-renewable petrochemicals, may require the use of hazardous monomers, and ultimately have major concerns regarding end-of-life. As we move towards development of more sustainable chemical industry we are seeing the re-emergence of biomass as a promising renewable feedstock. Key to this conversion of biomass through to products are a set of small building-block chemicals, so called Platform Molecules. Indeed, a recent study by the Lignocellulosic Biorefinery Network (LBNet) proposed a list of the 10 most promising platform molecules for the UK,1 and these are seen as fundamental to delivering the 2018-2030 UK Bioeconomy Strategy.2 The elemental composition difference between conventional fossil resources vs biomass means that platform molecules, and the resultant future sustainable monomers, will most likely contain significantly higher oxygen content relative to their petrochemical predecessors. This brings both challenges and opportunities for the personal care industry, new properties and new products will come to market but a greater abundance of polyesters might also improve end-of-life options. The talk summarises the points above, gives some examples of innovative bio-based polymers prepared in my group, and attempts to predict where efforts to sustainable personal care polymer research should most logically be focussed.
Dr. Fernando Ibarra, CEO of Evident Ingridents GmbH
Dr. Fernando Ibarra studied chemistry at the University of Hamburg and finished his degree with a work on chemical communication between insects with a number of publications in international scientific journals, among others, PNAS, Proceedings of the Royal Academy of Science, Science and Nature. His work on the analysis and biological role of pheromones and discovery of a new class of biologically active chemicals has been awarded a prize for scientific excellence in 2003 at the University of Hamburg.
2001: started his professional career in the company Nanosolutions, developing production processes for new Nanomaterials and applications thereof. After this engagement he hasbeen working in the marketing of disinfection related products and pharmaceutical products at the companies Schülke&Mayr and Medac, respectively.
2007: entered the personal care industry working for Dr. Straetmans in the position of technical marketing manager and took over a function as director of sales and technical marketing in 2008. Since then Dr. Ibarra has been involved in the creation of new raw materials for cosmetic applications and is responsible for the global sales of Dr. Straetmans products with representations in more than 50 countries.
2014: global responsibility for the personal care business of the raw material producer Cremer Oleo/IOI Oleo as a Business Director Personal Care.
2019: Director of global sales and R&D as COO at Cosphatec GmbH.
2020: Foundation of Evident Ingredients GmbH
Abstract : In this talk I want to elaborate about sourcing and production pathways of selected raw materials and their use and function as well as benefits for personal care producers.
Sarah Glynn - Innospec UK
Bio: Sarah Glynn is an Applications Chemist from Innospec Inc based in Ellesmere Port. Sarah has been working at Innospec Inc for 2 years, with a total of 6 years' experience in the personal care industry. Sarah formulates innovative cleansing and skin care formulations to inspire cosmetic companies to launch the next generation of products. Sarah values the marriage of knowledge and creativity that forms the basis of personal care formulating, and delights in creating new weird and wonderful formulations. Sarah also likes to exercise their creativity by knitting socks and crocheting whenever they have a free minute.
Abstract: The cosmetics industry and their consumers are moving towards more eco conscious and sustainable formats. Currently water is being shipped around the world and plastic packaging is going to landfill, causing damage to the environment. This presentation will demonstrate how to modify cleansing products to increase their sustainability, by reducing water content and the need for packaging by using concentrated and solid formats.
Mr Lee-Or Tsviling iand Ms Naama Eylon - Sharon Laboratories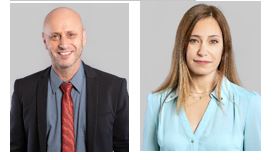 Lee-Or Tsviling is Sharon Laboratories global technical manager. Studied chemical engineering with 27 years background in Pharmaceutical & Personal care development . He is working with customers worldwide to create better and safer products.
Naama Eylon, VP Personal Care has been in global business development and marketing with leading international manufacturing companies for over 15 years. She specializes in bringing new products from concept to reality.
Abstract
current natural preservation systems are often seen as a "black box" – there is difficulty to understand the content, analyze it, and especially – explain why it acts as a an antimicrobial.
In this talk we will address some of the main challenges in preservation of natural and clean-beauty products, taking into account ingredients choice, skin sensitivity, regulatory aspects and product claims.
we will explore natural preservation systems, with a deep dive to the mechanism of action, the interaction with various microorganisms, and show highly effective and scientifically based natural preservation exists.
Norman Lowe - Harke
Norman Lowe : 67 years old
Years in the surfactant speciality product industry : 51
Years in the soluble packaging industry as a formulator .. 23
Current title : Harke Group Senior Technical Manager HPC and Industrial
In the 51 years of my career in the industry I have been involved in all aspects from Technical service through pure R & D and also sales and production .. in my 23 year involvement in soluble packaging I have been the key formulator for originally for the Chemlink Specialities group, for powders and liquids into the soluble packaging format .. I'm now beginning to take up a similar role with our new owners Harke chemicals .
Dr Michael J. Fevola - Inolex Inc
Michael J. Fevola is Vice President, Head of R&D at INOLEX, a leading global specialty ingredients company headquartered in Philadelphia, PA with locations in ten countries. He is responsible for defining the R&D vision and strategy, overseeing new product pipeline and end-to-end innovation workflows, recruiting and developing technical talent, and partnering with the Marketing, Sales, and Operations organizations to deliver against the INOLEX corporate mission and growth objectives.Previously, Mike was a Research Director & Fellow in Global Beauty R&D at Johnson & Johnson Consumer Inc., where he led the Sun Care and Body Care Upstream Innovation teams. During his time with J&J Consumer he held positions of increasing responsibility across the R&D organization, where he drove the invention and development of technologies that have been commercialized to generate cumulative product sales exceeding $250,000,000.
Mike holds a Ph.D. in Polymer Science & Engineering from the University of Southern Mississippi and a B.S. in Chemistry from the University of Delaware. He is an inventor on 32 issued US patents and is a coauthor of 18 peer-reviewed publications, in addition to many contributions to industry trade journal Cosmetics & Toiletries. Mike is a two-time winner of the J&J Philip B. Hofmann Research Scientist Award, and was twice awarded the Johnson Medal for Research & Development, the most prestigious scientific recognition at J&J.
Mike serves as Chair of the Personal Care Products Council's International Nomenclature Committee, and he has previously served as a member of the Society of Cosmetic Chemists' Committee on Scientific Affairs and as Editor of the Journal of Cosmetic Science.
Abstract
As manufacturers of cosmetics and personal care formulations strive to meet sustainability goals and simultaneously satisfy consumer demand for more "natural" products, they are compelled to source safe, plant-based ingredients that minimize negative impacts to the environment throughout the supply chain. Controversy associated with palm-based feedstocks has motivated the utilization of alternative plant-derived starting materials for ingredient synthesis. Ricinus communis (castor) oil is an especially attractive feedstock as it yields a diverse set of molecular building blocks, including 2-octanol, sebacic acid, heptanoic acid, heptyl alcohol, and undecylenic acid, which are readily converted into sustainable high-performance ingredients.
This presentation will review how INOLEX has applied the principles of green chemistry and life cycle thinking in a holistic fashion to convert castor-derived precursors into unique 100% biobased ethers, esters, and polyesters that improve product attributes and performance. Etherification of 2-octanol yields Methylheptylglycerin (MHG), a branched C8 alkyl glyceryl ether that prevents "soaping", i.e. the whitening effect observed upon application of O/W emulsions to skin, and contributes to preservation efficacy. Copolymerization of sebacic acid with glycerin yields aliphatic polyesters that are readily biodegradable due to the enzymatically labile ester bonds comprising the polymer backbone. Such copolymers are end-capped with biobased fatty acids to yield ingredients, e.g. Capryloyl Glycerin/Sebacic Acid Copolymer, that are useful as film formers and silicone alternatives.
Dorota Keczmerska, Volcke Aerosol Connection
Global regulatory and R&D Manager for Volcke Aerosol Connection. Over 10 years of experience in Cosmetic Industry with solid education and degrees in Chemical Engineering, Biotechnology and Cosmetic Science.
Abstract: On average every person in the UK uses 10 aerosols per year with each household using over 27, but do we know what an aerosol is and what is its definition? (BAMA, British Aerosol Manufacturers' Association). In the aerosols world the integral part of the formulation is its packaging. So do we know if aerosols are recyclable?
Definition of an Aerosol- A non-reusable container made of metal, glass or plastic and containing a gas compressed, liquefied or dissolved under pressure, with or without a liquid, paste or powder, and fitted with a release device allowing the contents to be ejected as solid or liquid particles in suspension in a gas, as foam, paste or powder or in a liquid state.
Each year, the UK uses around 600 million aerosols which accounts for 4% of the metals packaging stream. The industry estimates that there are about 25,000 tonnes of tinplated steel and 4,500 tonnes of high-grade aluminium that are recyclable.
The packaging within an aerosol forms an integral part of its formulation. Without the correct components such as the correct selection of can, actuator, valve and propellant then the total product would not be fit for purpose.
Each year industry looks to improve its processes and materials to ensure that its products environmental performance improves with the introduction of new technology.
Posters