The Formulation Science and Technology group (FSTG) of the Royal Society of Chemistry is organising a conference on Innovations in Encapsulation.
This will be held in Burlington House, Piccadilly, London on Friday December 12th 2014
We are planning to hold a very successful event where delegates are able to learn more about routes to encapsulated products in the prestigious RSC headquarters at Burlington House, London (next door to the Royal Academy) and to provide many opportunities for networking with each other. We are especially keen to strike a good balance of academics and industrialists making these networking opportunities even more valuable.

Organising committee
• Dr Vitaliy Khutoryanskiy, Associate Professor in Pharmaceutical Materials and Pharmacy Director for Postgraduate Studies, Reading School of Pharmacy, University of Reading.
• Dr Roslyn Holmes, Encapsulation Scientist, Ashland Specialty Ingredients
• Dr David Higgins, Polymer Consultant in Formulation Science
Important dates
Early Bird Registrations Close: Monday 3rd November 2014
An event organised by the Formulation Science and Technology Group (FSTG) RSC, University of Reading and Ashland Speciality Ingredients.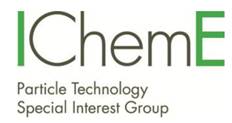 Sponsors: