Conference Dinner - The National Football Museum - Manchester - 7.30pm for 8.00pm on Wednesday 26th June
Manchester has 2 internationally recognised football teams, so it seemed appropriate to hold the conference dinner in the UK's National Football Museum in the centre of Manchester.
The National Football Museum originally opened in Preston in 2001. Home to a collection of over 140,000 boots, balls, programmes, paintings, postcards and ceramics (including the prestigious FIFA collection), it was situated at Preston North End's Deepdale ground. After investment from the European Regional Development Fund, the National Football Museum opened in Manchester in July 2012.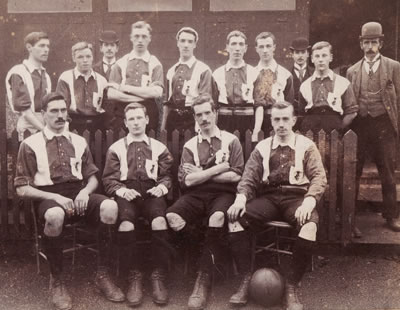 The National Football Museum explains how and why football has become 'the people's game', a key part of England's heritage and way of life. It also aims to explain why England is the home of football, the birthplace of the world's most popular sport. The Museum has a long-term mission – to protect football's heritage and culture for future generations as well as current audiences with amazing collections and great exhibitions.
Find out about the National Football Museum - https://www.nationalfootballmuseum.com/
Please ensure you record your dietary requirements when registering, so these can be fully catered for.